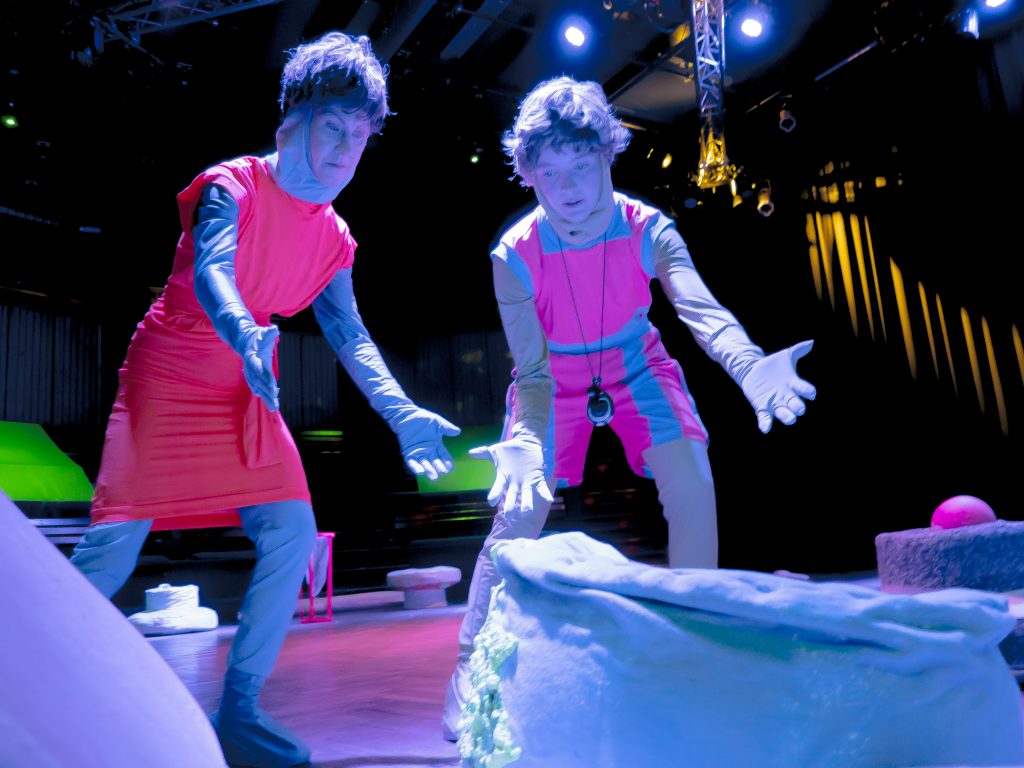 What do you work with? It is often one of the first things we ask when we want to get to know each other. Drömjobb is a dance performance that in abstract ways shows that jobs mean so much more than what we do to get money.

Dance performance
Drömjobb by Anna Bontha, Johan Lundin, Nefeli Ikonomou and Britta Olsson
Dramaturgy: Anna Bontha and Johan Lundin
Dancer: Elise Brewer
Costume: Johan Lundin
Set design: Johan Lundin
Sound: Johan Lundin
Premiere stage: Skarpnäcks Kulturhus and Barnens Scen
Drömjobb makes comparisons between work and playfulness to visualise forward movements, development and construction of a team. It's seriously funny for all ages. We get to see the colourful characters on stage enter different kinds of roles where some play leaders, some are controllers and some execute what is needed to be done.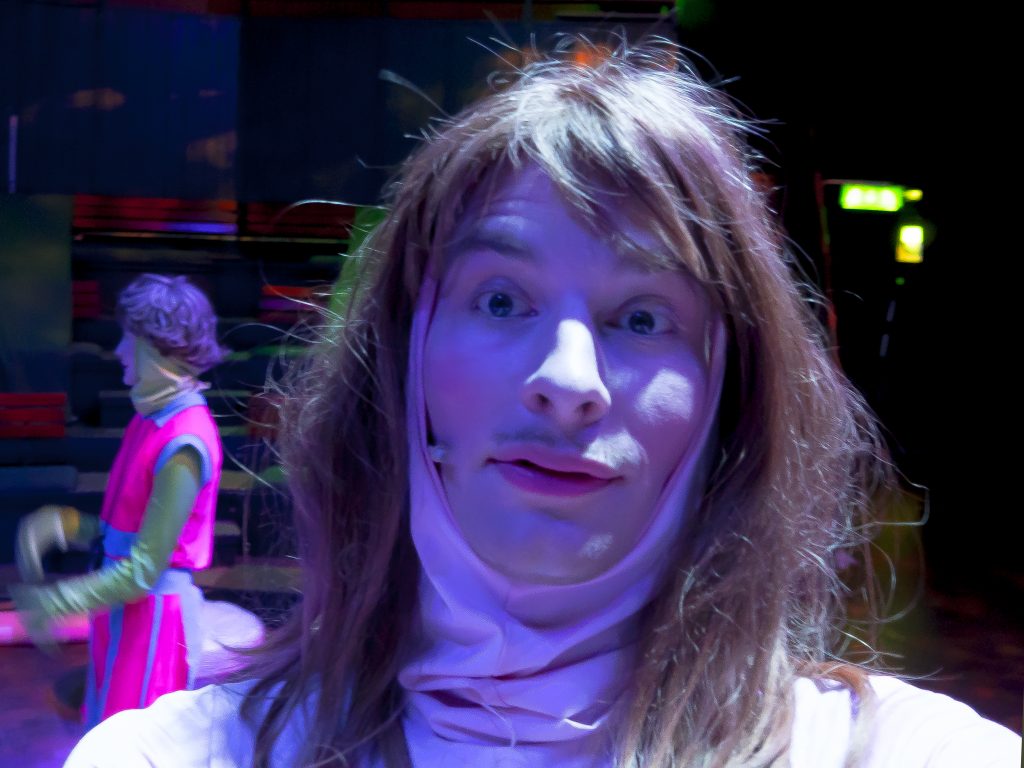 What do they actually work with? For many of us, it is becoming increasingly difficult to answer that question, professions and tasks are becoming more and more diffuse. But, when the work is done together, a nice and strong team spirit and affinity is created just in that moment. In Drömjobb we get to take part in the work through a keyboard workout followed by a collective relaxation.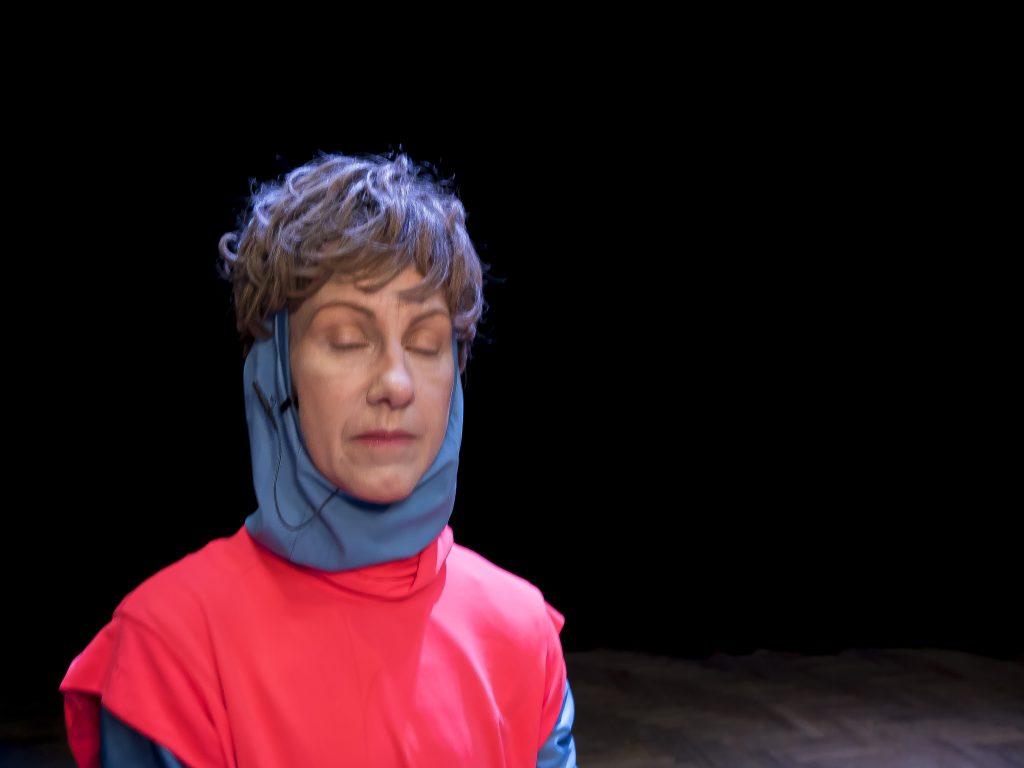 In a poetic and humorous way Drömjobb pinpoints how huge parts of our everyday lives revolve around actually having something sensible to do. We work with ourselves, with our relationships to other people and we work to keep moving forward.
---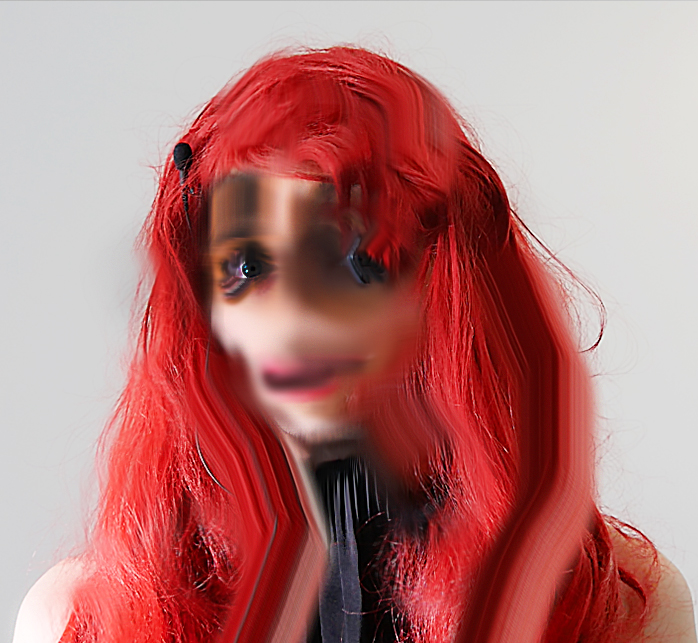 Influential Art Critic writing for Gallery Extra Magazine, Sun Times News and Gallery Extra TV.