Strangers is an abstract blackbox larp by Nina Runa Essendrop. Divided in to two groups, separated with a tape border we create small societies with our own rules. What happens when a member from the other side is put in to our group?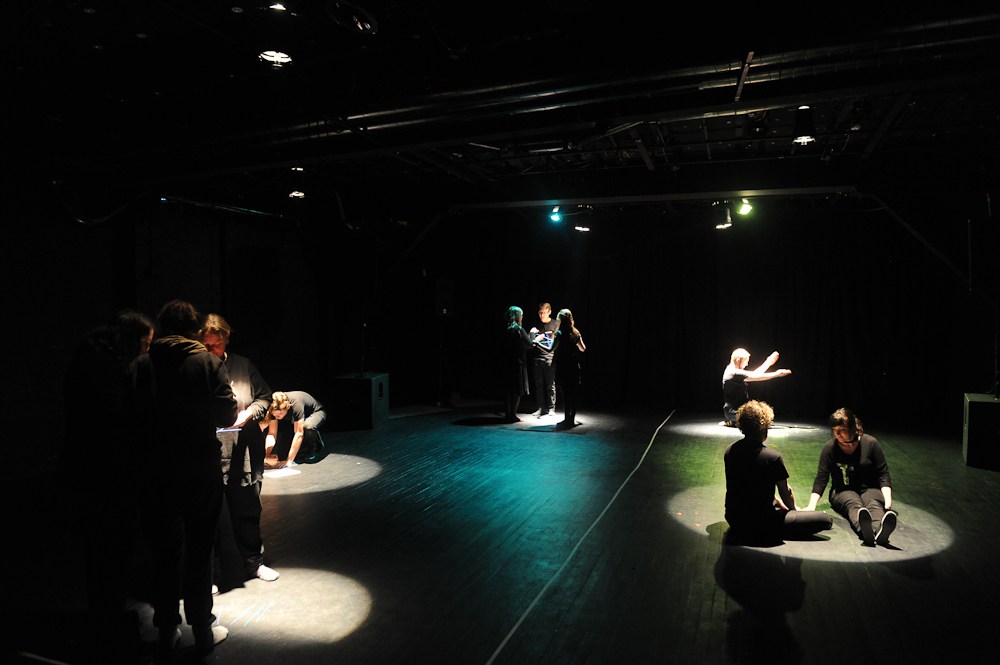 Take off your shoes before you enter the black box, we are told. Artist and larp designer Nina Runa Essendrop is warm and welcoming. Most of us are new to this. We are soon divided in to two groups separated with a tape border. Through instructions we are developing a choreographic work together. I aim for getting better, evolving as a group into a complicated structure. Establishing a tiny world of rules and realities. I love this, creating something useless but yet so meaningful with our bodies together. Through gaze, touches, hands, smiles, feelings and silent comprehensions we are now organized in sync.
There is friction and insinuation to hierarchies between us but all this contributes to a familiar feeling of belonging together. I am surprised when the first member from the other side suddenly appears at my work station. I do not interrupt my choreography, no way, I ignore this obstacle and put myself in front of them. There is no room to be polite in this situation, my occupation comes first. If I interrupt this now the magic is gone, I would loose the strong connection to the ensemble. What happens now is up to the group.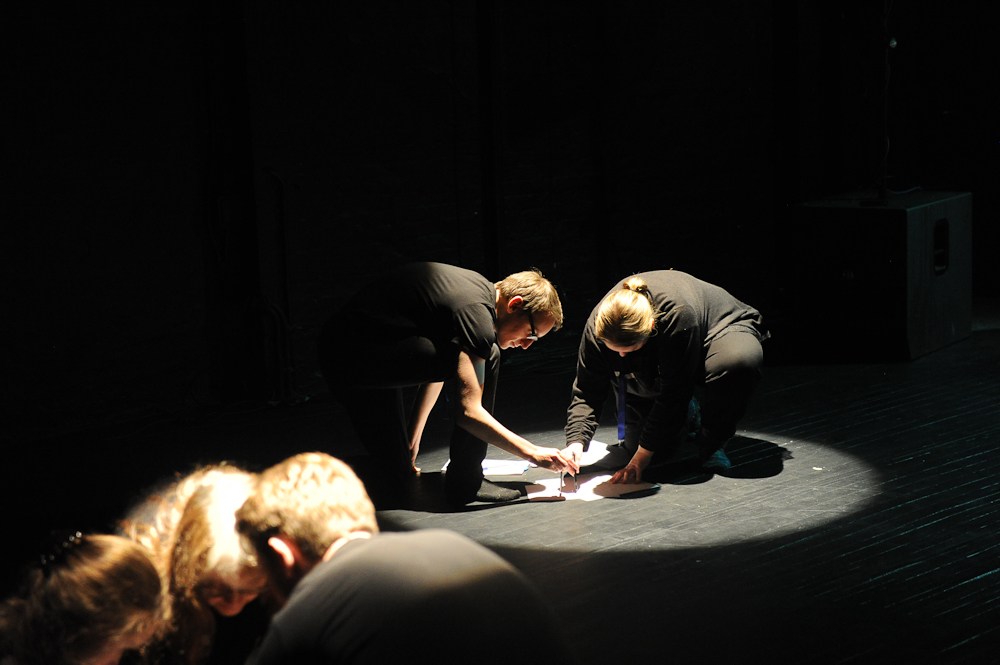 Blackbox larps are live action role-playing games performed in a blackbox, a room with black walls and no windows where theatrical sound and light equipment can be used. The room also enhances stylised movements and expressions, bodies and objects put in to this room really matter, theres not much else to look at. We are guided on stage, the theatrical room, the light and the music takes me in to performance mode. The 4 hour long experience includes a warm up, developing period with break and a debrief afterwards where we get to discuss our experiences. Strangers was presented at Inter Arts Center in Malmö during Blackbox Sessions, a seminar exploring larp design and VR storytelling.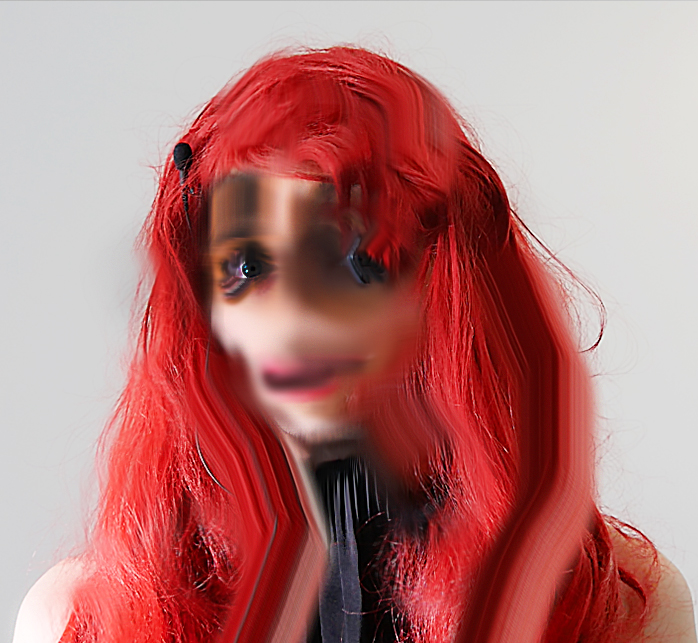 Influential Art Critic writing for Gallery Extra Magazine, Sun Times News and Gallery Extra TV.