Vaginal Davis gives advice about how to interact with society through art stalking without a commercial point of departure and still getting something delicious out of it.
Video work Cheap Blacky by Vaginal Davis screening during lecture performance "Sassafras, Cypress & Indigo Black Screen Images and the (e)motive notion of Freakiness" at The Royal Danish Academy of Fine Arts. Photo: Graziella Loyrette (Sun Times News)
Video works and films of Ms. Vaginal Davis such as The White To Be Angry and Cheap Blacky have several different narratives working in opposition to eachother while linking black, queer and feminist movements.
Through the concept of freakyness she's proudly using weirdness as an act of resistance. All three movements share anti capitalism values. From experience of producing art not only with a low budget but with no budget Ms. Vaginal Davis reveals several secrets about how to act as an anti corporate culture artist.
To make art out of nail polish, makeup and stuff you find in the kitchen is one political and practical solution, art stalking is another way for artists to interact with society from perspectives without commercial hype.
[track id="1419″ ]
The politics are there in the work, because you just can't help it. Vaginal Davies tries to think about art to not just be something pretty or glamorous but still loves to show of some glamour during the lecture wearing Rick Owens. Rick Owens wasn't a big name in the 80's when he was making costumes for Vaginal Davis and is now one of the top fashion designers based in Paris.
»Sometimes a black freak is so freaky they merge into white culture.« says Vaginal Davis.

Text, sound and photo: Graziella Loyrette (Sun Times News)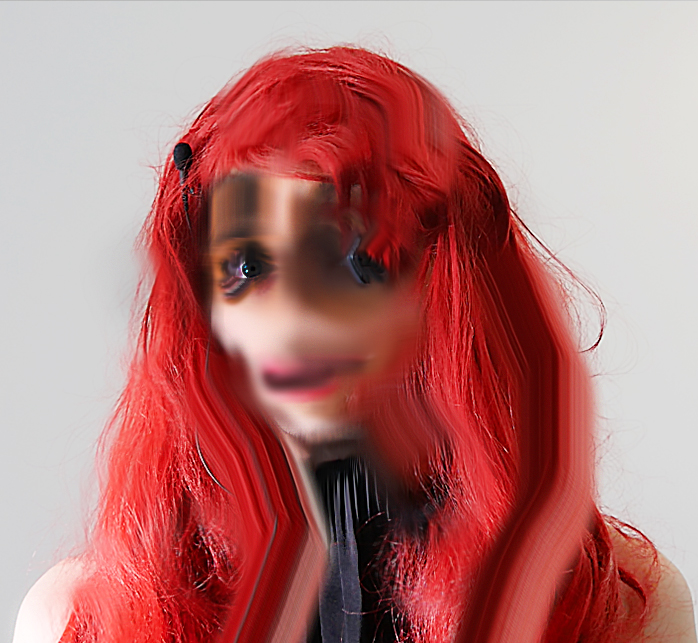 Influential Art Critic writing for Gallery Extra Magazine, Sun Times News and Gallery Extra TV.