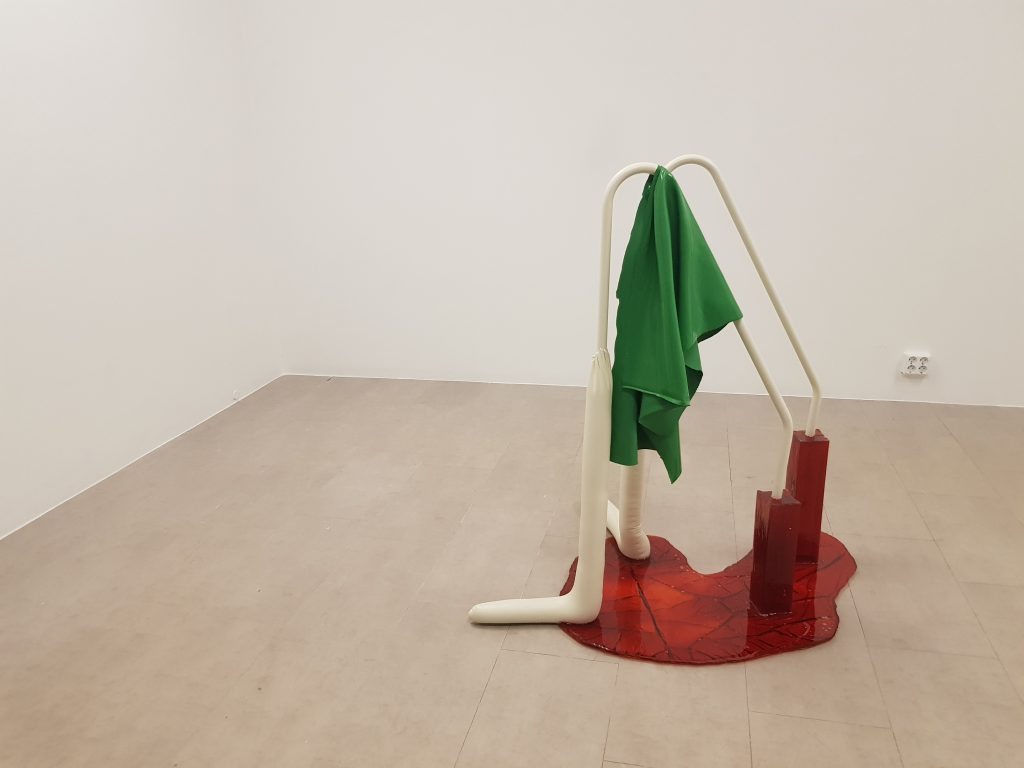 A vibrant and glowing, not always just funny comic-style, green silicone towel walkthrough when Christopher Füllemann presents Useless Romance – (It's All About Seduction and Death) at Galleri CC in Malmö.

Art exhibition
Useless Romance – (It's All About Seduction and Death) with Christopher Füllemann at Galleri CC.

Curator: Sofia Wickman
Venue: Galleri CC
Exhibition date: February 26 – March 26 2019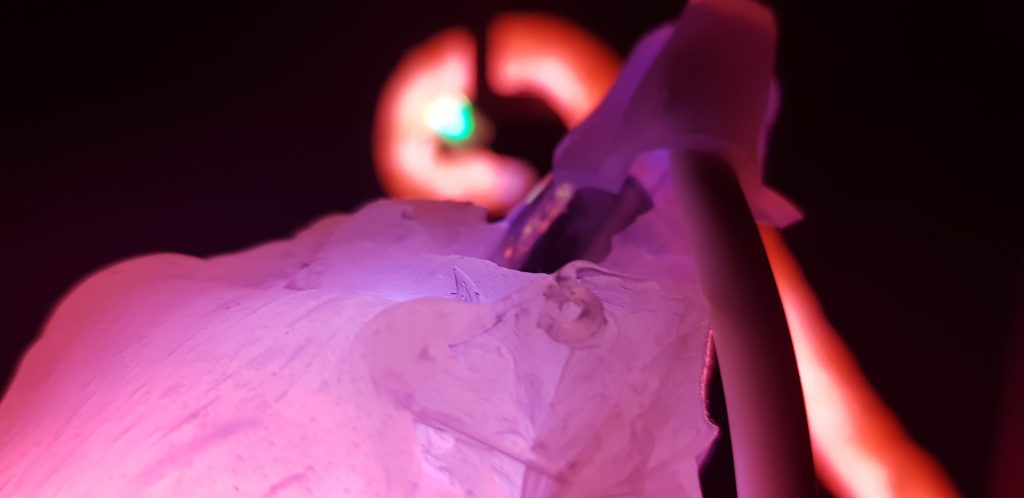 Walking down to the Galleri CC dark room I'm a bit nervous this time. It could be anything down there.
This fleshy pink limb.
Hanging there.
Or actually it's crawling around. I can feel its strength. It takes some muscles to keep in that position for a while.
The light is glowing so vibrant I immediately fall down in fantasies.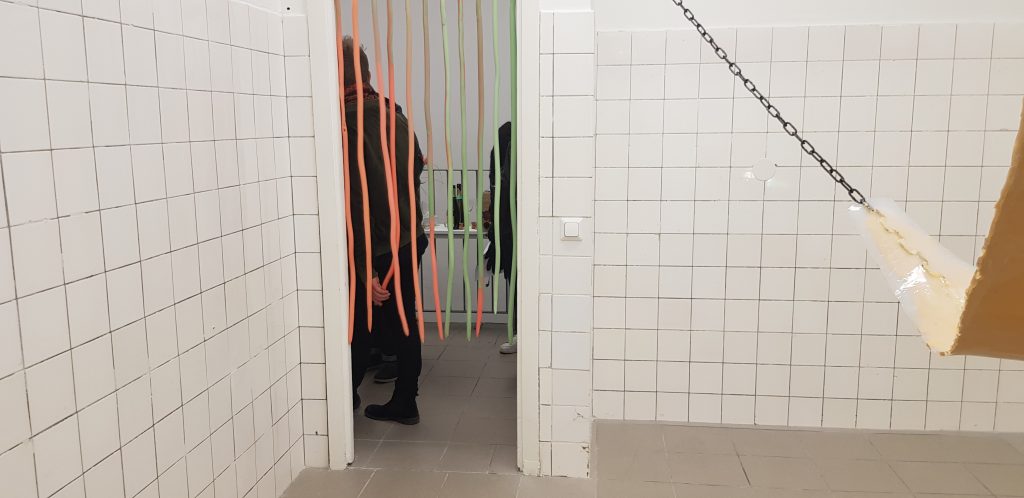 Walking through the wormy silicone curtains All My Boyfriends Dicks (2018) in to another room they get stuck in my face. I want to try this walkthrough a couple of times.
I notice a dropped-skin-shaped-flesh-textured… Swing!
The black chains melts in to my own old rubber ball tempting feelings. Someone entering the slaughter room now. Is it me or them who's gonna get slayed in that swing I find myself fantasise about for a while.
I walk through All My Boyfriends Dicks (2018) again. Who gave me permission to touch them?
Touch them again and again.
They are soft.
If I just touch them a little they move by themselves for a while in unpredicted movements.
Later, putting my green silicone towel over the handrails down to the pool my comic-style round simplified feet stand straddle-legged ready to jump in while theres a huge amount of organic resin blood forming another sort of pool on the floor. Did I finally also get my period or was I hurt in some way?

---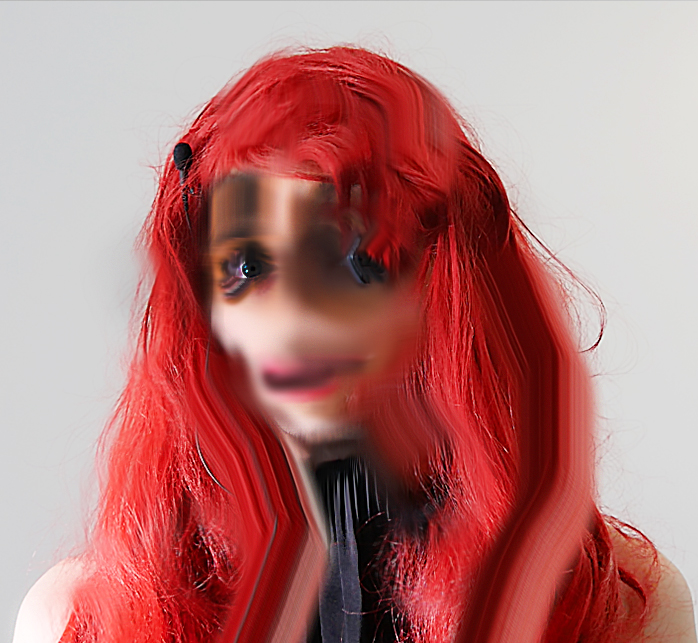 Influential Art Critic writing for Gallery Extra Magazine, Sun Times News and Gallery Extra TV.