Flera av målerierna har taktila groteska utväxter av oljefärger. Det är växter, textilier och lekfulla varelser precis på gränsen till det otrevliga i Björn Camenius utställning Tales from the basement på Galleri Lars Hjelm i Karlstad.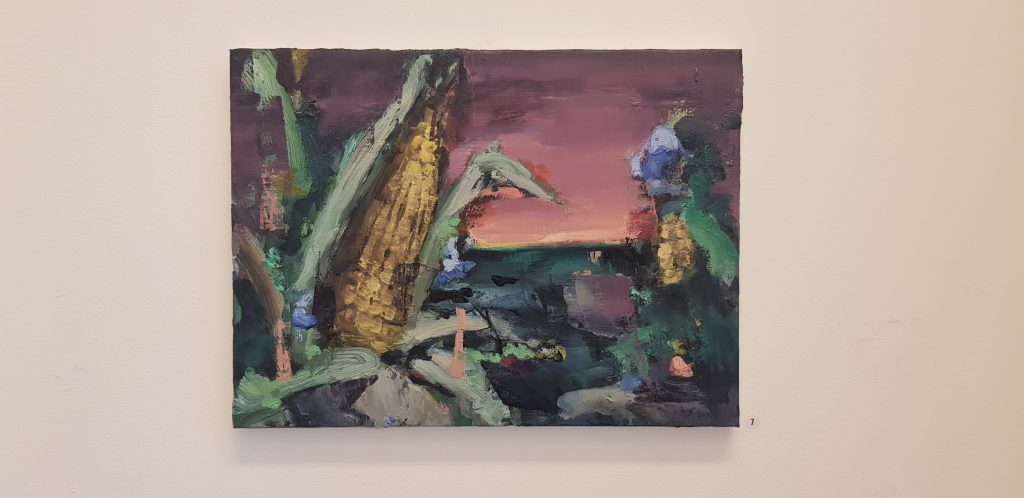 Björn Camenius – Bad Crops. Olja på duk. Foto: Graziella Loyrette
Det är något välbekant över både miljöer och objekt. Vad jag ser är inte en verklig majskolv avbildad, det här är en abstraherad avbildning av hur en typisk majskolv ser ut, kanske en leksaksmajskolv eller någon rekvisita i en teaterföreställning. Fönster, piedestaler, pelare och växter. Målningarna skulle kunna vara avbildningar av scenografier målade med ett teatralt filter.
För mig är detta filter hämtat från en estetik som återfinns inom spelgrafik. Lekfullheten och fiktionen skruvas på så sätt upp ännu mer och något farligt mera abstrakt förfall kommer in i bilderna där former och ansikten förvrängs. Detta som jag tolkar som digitalt och glitchigt abstraherande kan lika gärna tolkas som naturens krafter som tar över genom snabba, bestämda färgfält och texturer som skapar en kontinuerligt slingrande framväxt och krokiga rörelser i bilderna.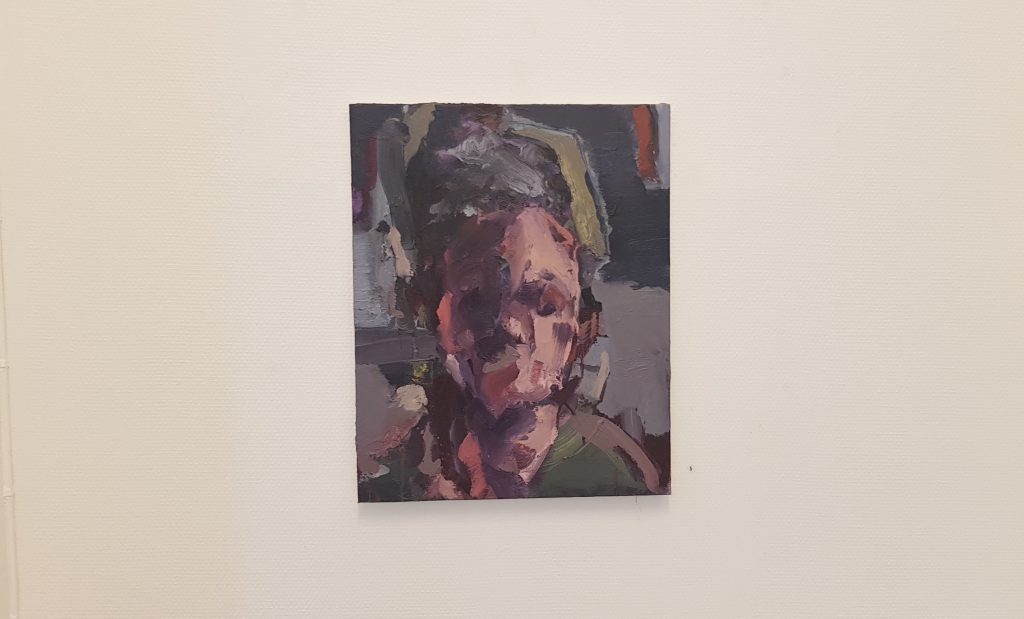 Björn Camenius – W K. Olja på duk. Foto: Graziella Loyrette
Ett lekfullt men destruktivt spel framförs, en lek som fortfarande håller sig precis innanför gränsen till att vara vacker även om den kan vara skrämmande och stökig. Detta farliga och allvarsamma i bilderna är starkt, vi får skönheten i det stökiga bevisat för oss.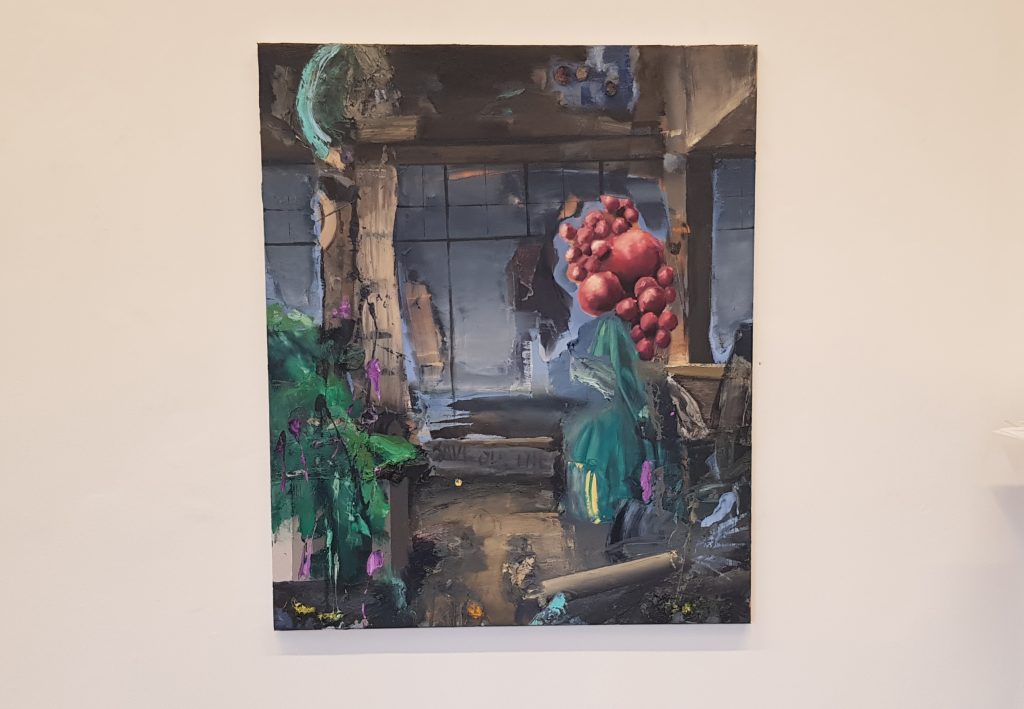 Björn Camenius – Save the old theatre. Olja på duk. Foto: Graziella Loyrette
Bildkompositionen och uppbyggnaden av både karaktärer och miljöer utstrålar en direkthet i beslutsfattandet. Ofta består dessa dimmiga kalla miljöer av en avskalad sfärisk ljussättning, gärna i lila skymning, där en mängd objekt placerats och byggts ihop till byggnader, möbler, växter eller karaktärer och ibland någonting mer odefinierbart som befinner sig någonstans där emellan.
»Det sägs att det är jag på bilden« säger Lars Hjelm.
Fantasivärldar som dessa tänker jag mig skapas genom drömtillstånd där mängder av förbiflimrande bilder tillsammans formar gränser mellan att vara, att ha varit och bli till.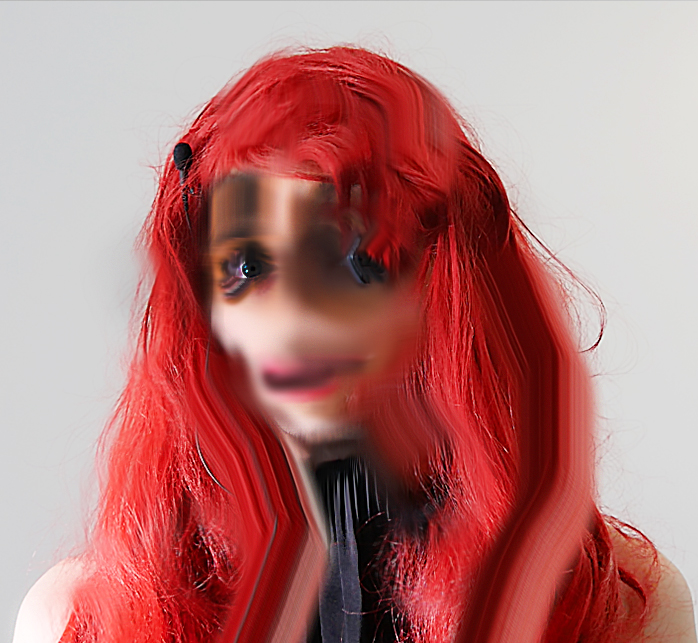 Influential Art Critic writing for Gallery Extra Magazine, Sun Times News and Gallery Extra TV.