Francis Patrick Brady – Welcome to The Foreigner's Guide to Deathworld
Wednesday July 16, 2020, Facebook Live Stream
Welcome to The Foreigner's Guide to Deathworld is a audio space-opera and guided tour that takes people on a playful exploration of a fictional planet full of exciting nature. The tour is narrated by a bilingual automaton who mis-translates between Swedish, Danish and English as it weaves a narrative of plants that can sing, imitate shapes and cut through other animals.
I am FEJL and I will be your guide through this journey into the alien and foreign experience that is Midsommar. After such a long journey I will be the voice that helps you justify your certainties, align your context, and centre your existence.
Remember to pick seven different flowers on your way…
The exhibition is organized with suport from Malmö Stad and The Swedish Art Associations Sveriges Konstföreningar.
About the artist
Francis Patrick Brady is an artist living and working in Malmö, Copenhagen and London. He graduated from Konsthögskola Malmö in 2017. He is currently in residence at InterArtsCentre (SE) and Art Hub (DK). Brady creates art that often resembles the shape of a game. Using the structures of speculative play as a model for probing the barriers between reality and fantasy. The artworks begin as handmade objects, fabrics, cards, sounds, texts that provide a set of alternative possibilities; or paths to travel. He is co-founder and organiser of 'Celsius Projects', Malmö. He is also organiser of the art collective 'Union Group' who have a focus on Roleplay, VR, consent safety, and immersive practices.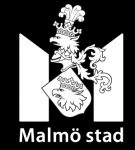 Välkommen till The Foreigner's Guide to Deathworld, en rymd-opera och audio-guidad tur som tar dig med på en lekfull utforskning av en fiktiv planet full av spännande natur. Turen berättas av en tvåspråkig automat som felöversätter mellan svenska, danska och engelska när den väver en berättelse om växter som kan sjunga, imitera former och skära igenom andra djur.
FEJL kommer att vara din guide genom denna resa till den främmande och utländska erfarenheten.
Utställningen är organiserad med suport från Malmö Stad och Sveriges konstföreningar Sveriges Konstföreningar.
Francis Patrick Brady är en konstnär som bor och arbetar i Malmö, Köpenhamn och London. Han tog examen från Konsthögskola Malmö 2017. Han är för närvarande bosatt på InterArtsCentre (SE) och Art Hub (DK). Brady skapar konst som ofta liknar formen på ett spel. Att använda strukturerna i spekulativ lek som en modell för att undersöka barriärerna mellan verklighet och fantasi. Konstverken börjar som handgjorda föremål, tyger, kort, ljud, texter som ger en uppsättning alternativa möjligheter; eller vägar att resa. Han är medgrundare av 'Celsius Projects', Malmö. Han är också arrangör av konstkollektivet 'Union Group' som har fokus på rollspel, VR, samtycke säkerhet och fördjupande praxis.
www.francis-patrick-brady.co.uk